"Create Amazing Photo Art Compositions ...
With Nothing But Your iPhone, iPad, or Android Phone or Tablet"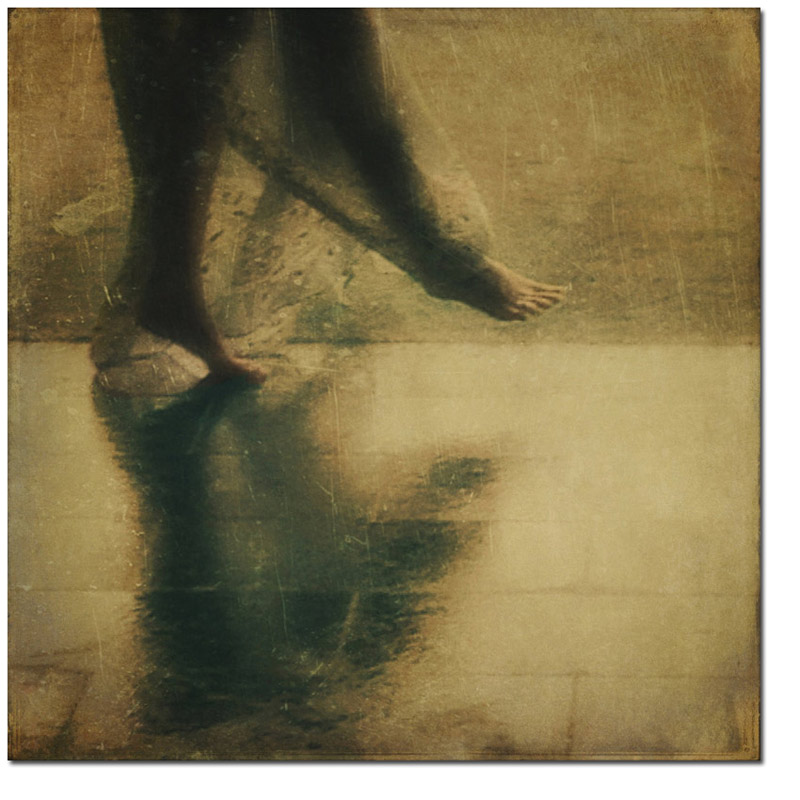 Mobile art has come of age.
It is near miraculous the rich artistic compositions you can create today with nothing but a smartphone or tablet.
With the cameras now built into devices like the 8-megapixel iPhone or the 12-megapixel Samsung Galaxy (or the new 13-megapixel f/2.0 Amazon Fire), combined with the wide array of sophisticated apps that have come available over the past couple years, the possibilities now open to you as a photo artist are astonishing.
Even if you are a Photoshop fanatic and normally shoot with an expensive DSLR, there is something incredibly liberating about being able to capture great images (anytime, anywhere, and often without anyone even noticing) and immediately begin to create amazing works of art — with nothing but your phone.
It's a whole new world, really.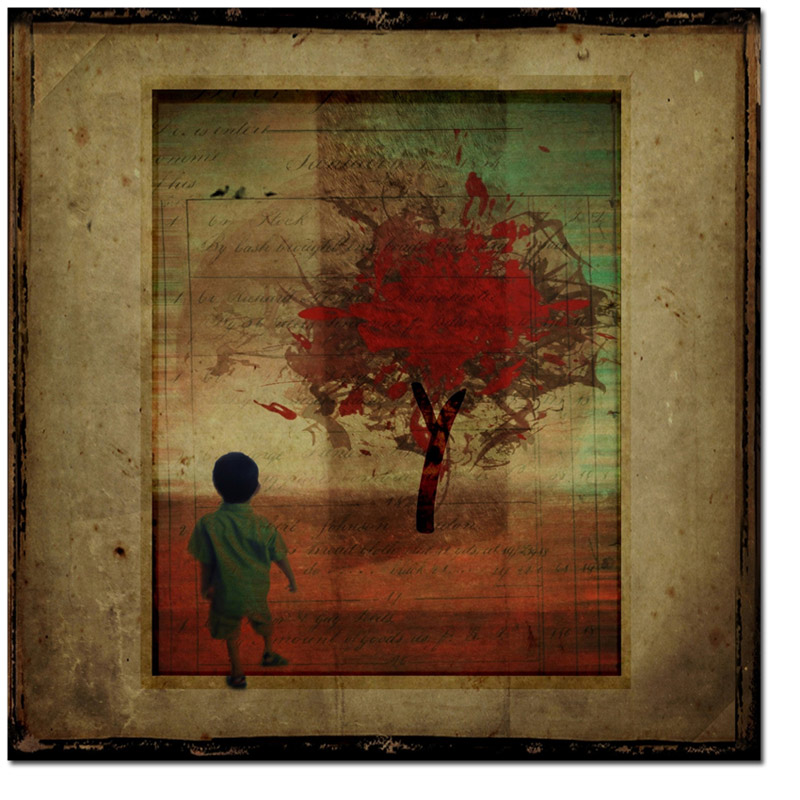 For one, you always have your phone. It's always there, at the ready.
(Odds are, your DSLR spends more time in its camera bag than in your hands.)
For another, because of the wealth of apps available, you can instantly transition from shooting an image to creating a serious piece of art out of it. Right then and there. Wherever you happen to be. And all without having to go home, download your images, and pull them together in Photoshop.
That kind of immediacy and that kind of artistic freedom — when you think about it ... it really is quite extraordinary.
Freedom like this, where you are putting your creativity to use at all times of the day and night, will transform your life as an artist.
Every day takes on the feel of grand adventure.
Every day becomes an endless enchantment.
The only downside?
You're going to have to get used to be people saying ...
"You made that on your phone?!"
The most common response you can expect when you start showing off your serious iPhone compositions is probably best described as stunned disbelief.
(Not that you need to tell them how you did it, of course.)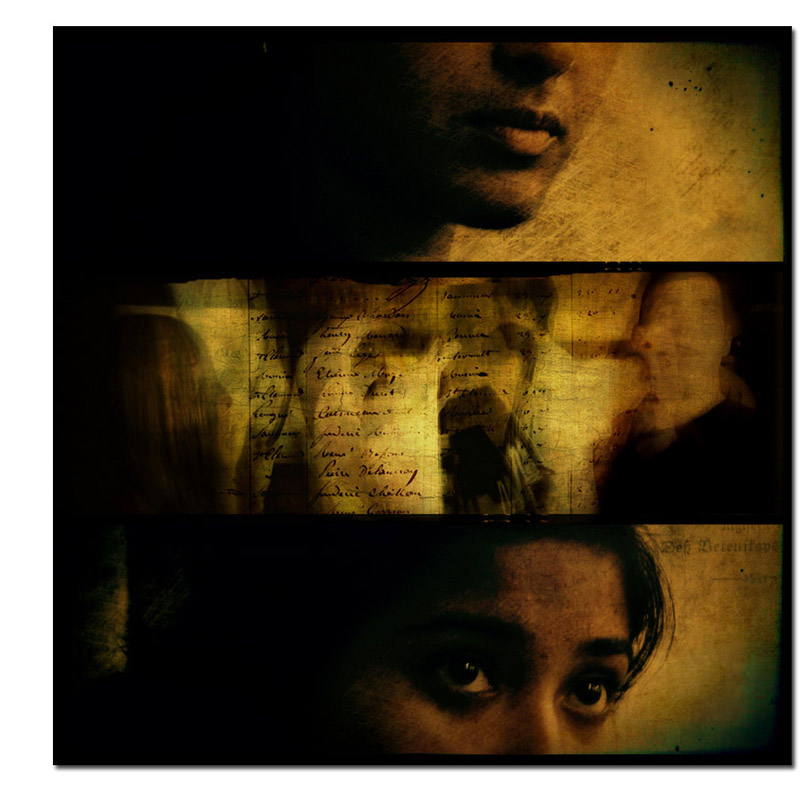 It's worth remembering that most of the artistic compositions you will want to create on your phone or tablet will be precisely that: artistic compositions.
These aren't just snapshots.
They're not even really "photos" anymore.
Indeed, often the quality of the photos themselves is secondary. What matters is what you DO with them. And sometimes your very best compositions will come from the most unlikely of shots.
When you learn how to fashion artistic images in this way, what you're often doing is actually compositing images, bringing several shots together into one larger, more complex composition.
You are ultimately giving less attention to any particular photo and thinking more in terms of what you can create with it.
You are thinking less of a shot as a "photograph" and concentrating more on how you can use it to create ART.
And when you become skilled at this approach, when you master a pro-caliber work flow and become adept with the best apps and techniques — an entirely new imaginative world opens up to you.
And that's when it gets good.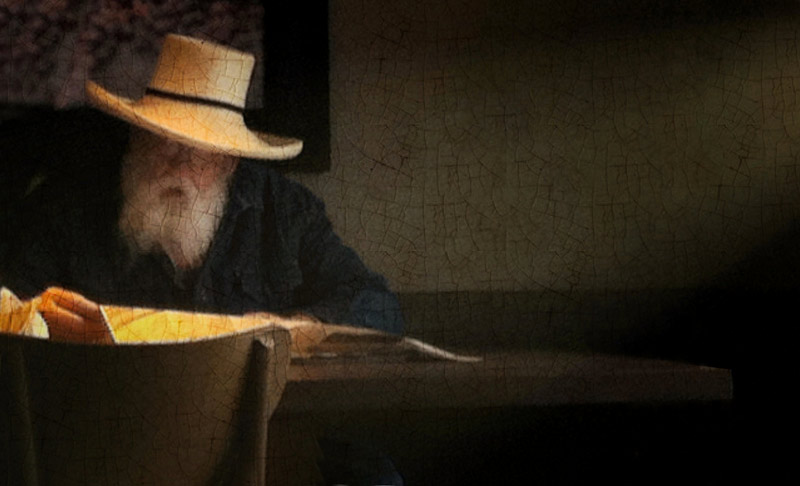 Announcing an Extraordinary New Online Course
on Serious Photo Art Composition
(for iPhones, iPads, and Android Devices)
For the first time ever, there is a complete online course on creating fantastic layered photo art compositions, where you learn not only how to take great photos and edit them into a striking artistic images, but also how to combine multiple images (as well as textures and graphic elements and typography) to create rich, intricate works of art — works you could immediately print to canvas and display.
And you are in good hands ...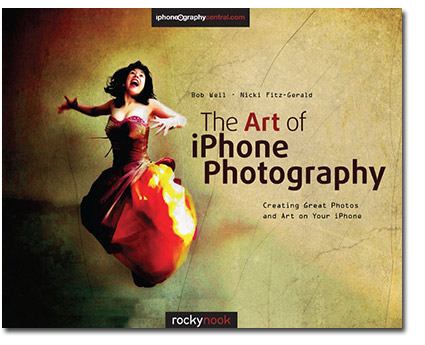 Acclaimed award-winning photographer and artist Bob Weil (and co-author of the sensational book The Art of iPhone Photography: Creating Great Photos and Art on Your iPhone) will take you on a journey unlike any other.
You won't simply learn to run some apps on an image and make it look cool. You will actually learn how to think through the creation of a serious work of conceptual art in the manner of a professional artist.
You will learn to gather an amazing library of images and graphical content, and learn how to draw the right images together to create fascinating works expressive of your unique sense of artistry.
Because ultimately it is a portfolio of art you are assembling: a range of works in your own individual style.

And as you develop your portfolio, you will learn how to get your work displayed online, learn how to enter your favorite pieces in a variety of contests, even learn how to get your work considered for inclusion in live gallery events all over the world.
There's really no doubt of it anymore. The iPhone has proven itself a fully legitimate camera, and the photos and art you create with it will be taken seriously.
— In 2012 TIME Magazine featured a cover photo of Hurricane Sandy ... shot with an iPhone.
— A New York Times photographer shot an award-winning war photo with an iPhone app.
— National Geographic, which produces some of the best photos in the world, offers online tips on capturing worthy moments on your phone and has produced a coffee table book in Germany featuring only mobile photographers.
— All over the world, art galleries are featuring exhibitions of art created on iPhones and other mobile devices.
iPhone photography has moved into the mainstream of artistic and journalistic credibility.
The kind of artistic work you are able to create with an Apple or Android phone (or even better, an iPad or tablet) could prove to be the most exciting, invigorating work you have created in a long time.
It's new, it's fun, it's exciting ... and its reach is without limit.
Make no mistake. This mobile artistry movement is a pretty big deal.
And you are about to be part of it.
What You're Going To Get ...
5 Extensive Videos on Photo Artistry Fundamentals.
2 Substantial Essays on Shooting Great Images and Making Them Look Fantastic.
4 Photo-Collage / Compositing Lessons (16 total videos).
3 Landscape Artistry Lessons (9 total videos).
3 Artistic Portraiture Lessons (10 total videos).
3 Abstract Design Lessons (5 videos in place, more soon).
1 Huge "Master App List" with the descriptions and links to ALL the best apps.
1 Essay on Properly Managing (and Transferring) Your Images and Content.
1 Essay (and 2 Interviews) on Getting Your Work Chosen for Exhibitions and Contests.
1 Essay (and 1 Interview) on Creating Stunning Prints of Your Best Work.


Plus 24 Bonus Pro-Designed Textures (and a Bonus Training Video) by DistressedFX.
Plus another 24 Bonus Pro-Designed Textures by 2 Lil Owls Studio.
Plus yet another 12 Bonus Pro-Designed Overlays by Pixel Dust Photo Art.
And then,
on top of all this
you will be invited to jump in on our exciting
Photoshop Group
and
Flickr Group
for the class, as well as our special
Class Forum
— all giving you the ability to share your work, get critiques, ask questions, learn about upcoming exhibitions, and draw inspiration from hundreds and hundreds of other students in the course. That's the main stuff so far. And it's just going to keep growing!
So Act Now and Join Students from Over 37 Countries
with Your Lifetime Pass to
Bob Weil's iPhoneography Photo Art Composition Course
With Access To 41 Videos (Plus Bonuses)
For Only $168
Don't Miss This Opportunity
Click the "Get Started Now" Button Below
and Start Creating Amazing Photo Art Today
Click here and get instant access to what is sure to be one of the most exciting photo art experiences of your life.
Get in right now for only $168 $97, and begin your artistic adventure today ...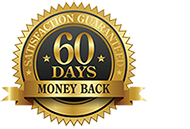 Unbeatable 60-Day Unconditional Guarantee:
Either You Love It … or You Don't Pay a Dime
If photography and photo art are your passions, I think it's safe to say that this is going to be the most exciting investment you've made for your art in a long, long while.
And more than that: If you apply yourself, I am guaranteeing you the most imaginative and artistically rewarding time of your life. If you don't think it is, you don't pay a dime.
Seriously.
Try it out. And if anytime in the next two months you decide you're not completely knocked flat, just ask and you will get a 100% refund.
Have Some FUN With Your Art.
Start Creating Your Own Portfolio of Stunning Images Today.
Your Artistic Life Will Never Be the Same.
Meet Your Instructor . . .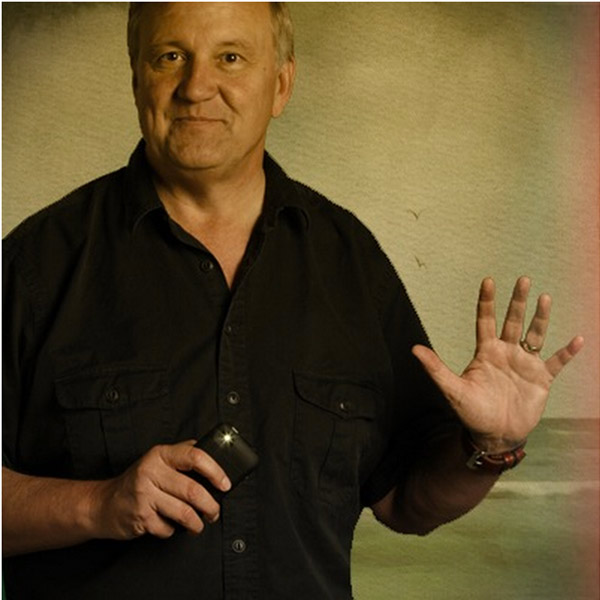 Voted by the iPhone Photography Awards (IPPA) as a 2013 Photographer of the Year, and showcased at MacWorld 2013, Bob Weil is the co-author of The Art of iPhone Photography and the co-manager of the popular iPhone photography website www.iphoneographycentral.com.
Bob Weil's award-winning photography has been exhibited around the world. And while his live presentations and workshops have proven wildly popular, this exciting new online course will be the first comprehensive artistic training Bob Weil has ever released.
A Few Early Reviews ...
"I got to know Bob Weil in 2012, where he played a vital role in the success of the LA Mobile Arts Festival -- to this day the largest collection of iPhone art to be exhibited in the world. Bob's fascinating training sessions at the Festival and presentation at the Apple Store were extremely well done. He had a way of communicating concepts and ideas so that they are easy to follow and understand for the novice, while also taking time to dive deep into advanced features that challenged the professional artists present. Those who attended the sessions walked away with tremendous value and felt empowered to take their own creative vision to a higher level. Bob made our event something very special in a way that many people will remember for a long time."
- Nate Park, Co-Founder iPhoneArt.com & The LA Mobile Arts Festival
"Amazing process and workflow … love your images!"
- Teresita Alonso Garit, developer of the iOS app iColorama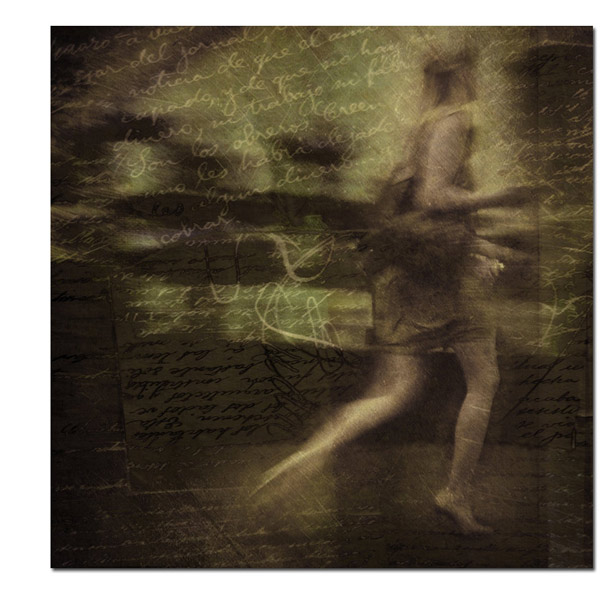 "Thank you so much for being our speaker last night. Everyone enjoyed your presentation, one of the best we have had this year! Your creativity and finished work are an inspiration to us all. I especially like how you connected your work to some very fine poetry. ... Priceless!"
- Stuart Wilson, President of the Santa Barbara Camera Club (founded 1939)
"Very inspiring! Wonderful how you've taken such normal, mundane elements and turned them into something quite profound. Great pre-conceptualization at work here. Thank you for sharing your process!"
- David Ingraham, award-winning street photographer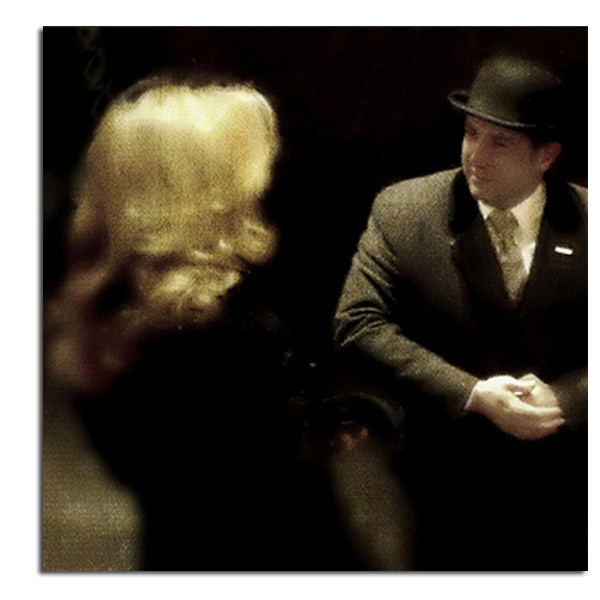 "Bob, thanks for your insight on how you think and create. I found it very interesting and inspiring."
- Irene Oleksiuk, iPhone artist
"Fantastic work and great insight into the connections you make. Thank you for sharing such a wonderful world."
- Butterflyblue, Android mobile photographer
"Thanks for letting us in your head. Very cool!"
- Rad Drew, award-winning iPhone photographer
"You possess the mind of an artist in the truest sense of the word, Bob. Thank you for sharing your thoughtful process and brilliant work. Amazing!"
- Christine Sirois, award-winning iPhone artist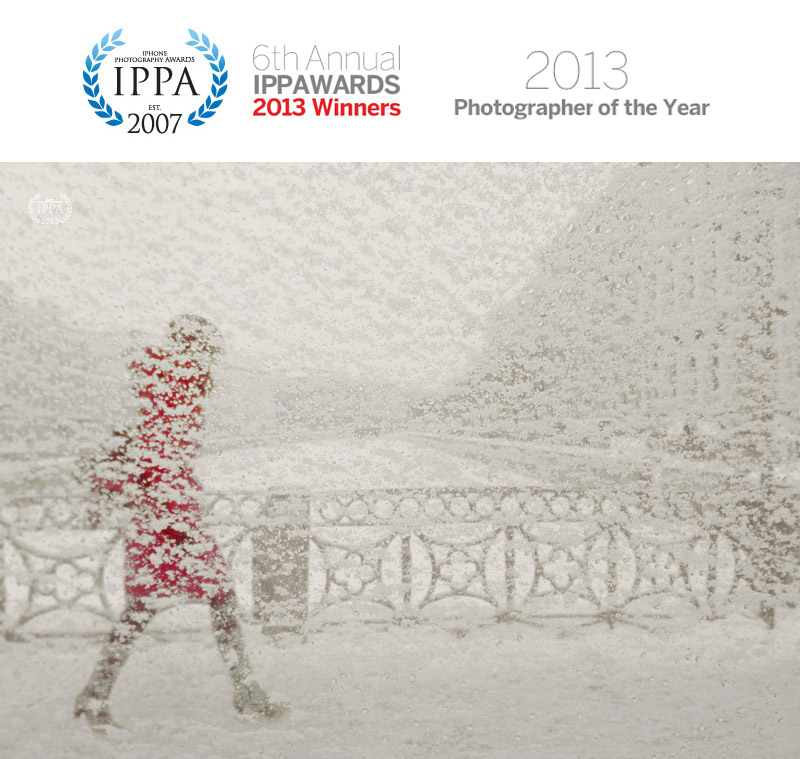 "My first impression: I'm blown away with the creativity and imagination witnessed in the workflow shown and explained in the videos I've seen so far."
- Idieuwke (The Netherlands)
"I signed up yesterday. This is such an exciting opportunity. I have Bob and Nicki's book and enjoy its content immensely. I really like experimenting with different apps and styles, so having a chance to see them used in an online course is terrific."
- Ron (Ohio)
"The tutorials are great -- I usually find app tutorials very hard to follow, too short, too quick and often times with no narration. Bob's tutorials are fabulous, some over 30 minutes but most around 10 minutes, with several apps featured in each one. I don't quite understand something I can just back up and replay till it finally sinks in. ... It is such a wonderful course with so much useful information. Even though I have been doing iphoneography for about 2 years I still consider myself a beginner, so it's perfect for me."
- Davinia (Australia)
You have no idea how addictive your course is. What a great set up and layout to learn so much about iPhoneography. Thank you!"
- Eric (Texas)
"This class is phenomenal ... I highly recommend it to anyone who wants to take their iPhone photos to the next level. I am learning so much ... the content is wonderfully detailed and you have access forever. Because of the class, I've been much more artsy with my photos this past week -- it really gets the creative side of my brain going. Bob Weil's teachings have my wheels spinning with possibilities!"
- Sherri Brannon (Blogger, Softly Piqued Lens)
"I have, too often, been disappointed by the gap between marketing promise, and goods delivered. The opposite is true, here. I commend your ambitious accomplishment. I am enjoying being 'in school', and appreciating your loving, patient, honorable, thoughtful way of being. It shines through, between the words. It is a refreshing experience. ... I am so impressed with how Bob can articulate processes, and, in turn, cause me to pause to think about my own. I am glad I got over my hesitation, and decided to leap in. This promo piece does not begin to reveal the intelligence and value of the videos and materials offered. ... I am enjoying this tremendously. Well done, Bob Weil! This is a huge accomplishment."
- Carolyn Hall Young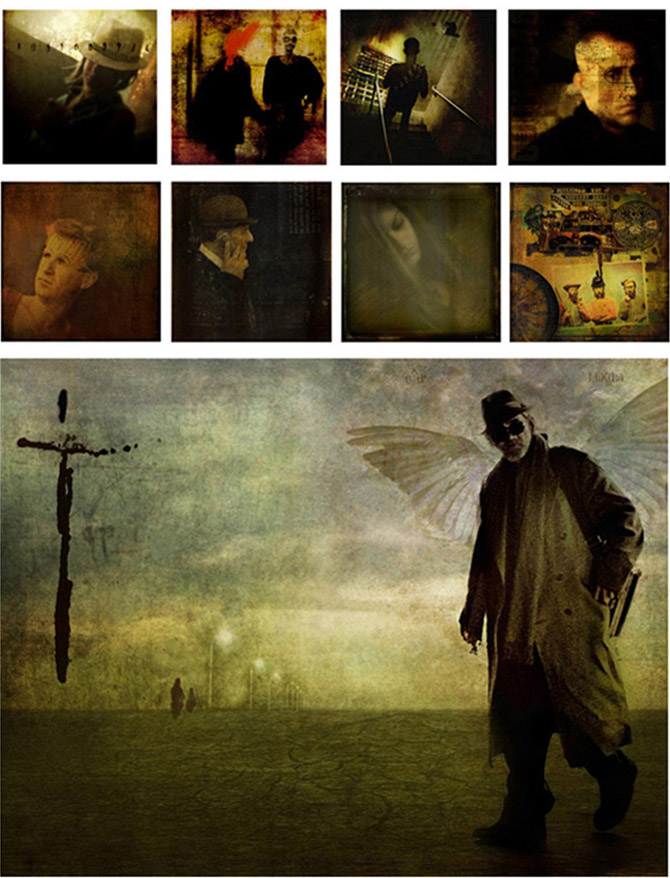 "Love your work, and now taking your FABULOUS course because I have always loved/taught about what I call 'marrying' images. Thank you for your generosity and inspiration."
- Ginny Steele Felch (Owner, Silver Lining Images)
"This course is a gem! Thanks so much for doing the work to share what you do, Bob. the whole way I see the world is twinkling with newness, as I expand to include artistic possibilities brought on by watching you at work!"
- Suzy Norris
"The course is absolutely incredible. I've started shooting way more, all kinds of random images that are interesting. Building up my library in a way I hadn't thought to, before starting your course. Thanks so much, Bob. I am thrilled."
- Anneke Van Couvering
"I have to tell you, what I've seen so far has FAR exceeded my expectations! You have done a masterful job, Bob! And by the way, you have the BEST voice for this - it's easy to listen to and never grates, bores, or irritates. Excellent in every way."
- Barbara Smith (Owner and Instructor at MakeArtInLA.com)
"Creating art this way is fabulous. The ability to approach your entire life so artistically, no matter where you might be, so long as you have a few minutes to play ... That's so absolutely extraordinary that I think we forget just HOW amazing it really is. ... It's as if you are carrying an artists' sketchbook beyond the dreams and imaginations of all the artists who ever ever lived in times before this. Your capacity for creating imaginative works, expanding your artistry and sense of wonder and creativity ... and all with such perfect ease ... It's something at which we can only marvel."
- Sebastian Michaels
Click here and get instant access to what is sure to be one of the most exciting photo art experiences of your life.
Get in right now for only $168 $97, and begin your artistic adventure today ...

PS: And remember, you've got a full 60 DAYS to decide if you love the course. Try it out at no risk. If you don't think it's amazing, you can get a 100% refund. It's that easy.