"Go From Merely Editing Your Photos To
Creating Awesome Photo-Art Compositions Fit For Print & Canvas.
This Cutting Edge Course Will Awaken Your Creative Genius
and Reveal the Secrets the Pros Use to Create Stunning Works of Art."
Ready to Create the Coolest,
Most Amazing Images of Your Life?
Editing your photos is fun at first ... but even with Photoshop or Lightroom, fixing photos after awhile starts to get rather, well ... (let's face it) 
boring
.
Eventually, you want to 
DO something
 with your images.
Eventually, you want to take your images and
 CREATE something NEW . . . something extraordinary.
Well . . . 
you are about to find out how
.
Because if you want to 
attain true mastery with Photoshop and
become a serious photo artist 
— 
then this is going to be the most important message you've ever read.
Here's why.
Because for the 
first time ever
, there is a 
Photoshop Artistry
 course built specifically to teach you the tricks the professionals use again and again to accomplish all of their best effects and create eye-popping compositions.
Effects like those you see in the images I created for this page, and 
more than a hundred other techniques as well.
You are going to learn so much from this course, it will completely transform the way you approach your photography or digital scrapbooking and how you use Photoshop.
In fact, get started right now, and in 
under 60 minutes
 you are already going to be using Photoshop to turn out richer, more intricate, more 
exciting
 compositions than you ever thought you could create.
And your art will never be the same.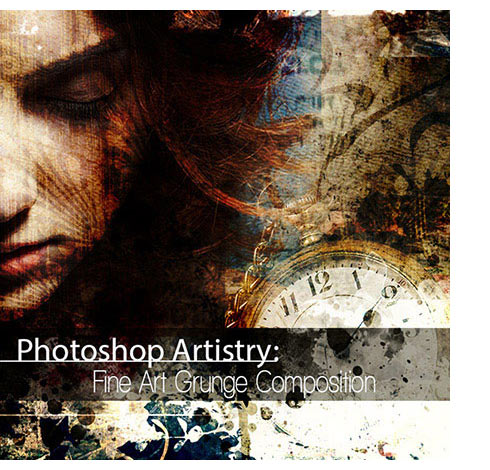 Jump into the training today and get in on what is being called "The Most Exciting Photoshop Course" available.
You'll get lifetime access to over 70 training videos and well over 7 gigabytes of pro-designed bonus content to use in creating your images. Don't hesitate. Transform your life as an artist starting today.
GUARANTEE: As with anything you buy here, you are 100% protected by our 60-day money-back guarantee. Meaning you can try out the course entirely at no risk, and if over the next two months you decide this training isn't well worth the investment, just ask and you get every penny back. Couldn't be simpler.